Align Your Customer Touch Points
An important aspect of any Trade Marketing Operational Plan is defining who, within your organization, will interact with your customers. This is a component of your Trade Coverage Plan and ensures that the appropriate level of resources is dedicated to each customer and customer type. Another benefit of defining Customer Touch Points is eliminating inefficiency and overlap in your customer coverage.
---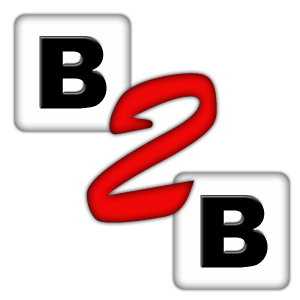 Customer Contacts Beyond Sales
There are many ways in which your organization interacts with customers. While Sales is the most obvious customer contact resource, they are certainly not the only touch point. To get the most out of your selling resources, it's helpful to take a proactive view on customer interaction and strategically define who, when and how other departments and roles should interact with customers.
---
Customer Touch Points Defined
Following are a few common examples of Customer Touch Points and their definitions within a Trade Marketing hierarchy.
Sales Representative – Dedicated salespeople who make physical visits to a defined customer base. These are generally field-based and are the primary face of the company to the bulk of your customer base.
Events Staff – People assigned to staff trade events such as seminars, training events and trade shows. They may be a shared or dedicated resource and can be internal or external.
Customer Service – Generally a dedicated, centralized resource whose primary contact with customers is not in person but through electronic means such as phone, fax and email. They generally manage things like orders, billing inquiries, basic product or service question and delivery details.
Technical Support – Generally a dedicated resource whose primary function is to provide more detailed or technical information on your products or services. Their interaction with customers is most often via electronic means but may include physical visits depending on your structure and the complexity of your products and services.
Telesales/Telemarketing – Generally a dedicated, centralized resource whose primary function is to actively contact customers based on specific campaigns or customer criteria. Contact is almost exclusively through electronic means such as phone, fax and email.
Website/Social Media – Generally a centralized resource whose contact with customers takes place through online media resources such as your website contact forms and social media sites like Twitter and Facebook.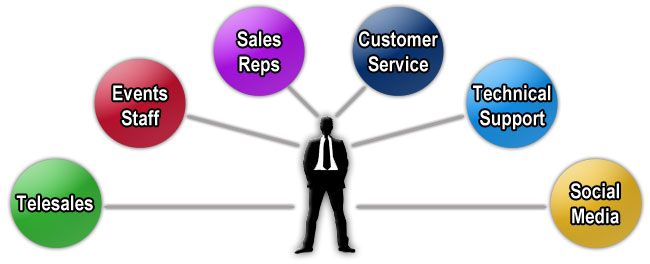 ---
Failure to Plan is a Plan to Fail
Your company, like any other team, will perform better if your individual team members understand their roles. Defining Customer Touch Points and their roles within your Trade Coverage Plan doesn't need to be complex to be effective. Unless your resources are unlimited, and no company has that luxury, a simple but solid plan will help you interact effectively with your trade partners while maintaining consistency and alignment throughout the relevant departments.