Raising the Bar
A large number of the clients we deal with are involved in food and nutrition for either people or animals. We consider this a very positive thing as it often stems from our extensive background in this field and the number of contacts we have. That doesn't explain all of them, though, and we generally try to understand it when we do something right so we can repeat it.
As a rule, marketing food and nutrition products has become increasingly difficult over the past couple decades. While this is true for many industries, it is even more pronounced in the food and nutrition areas. This is because there are unique circumstances that have raised the bar for businesses and consumers in this area more than others. Following are what we consider to be the top five reasons that the marketing of nutrition products has become increasingly difficult for firms without special skills and experience.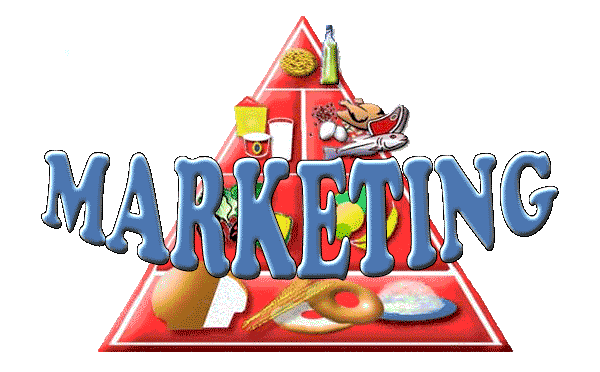 ---
Top 5 Reasons
Greater Consumer Knowledge – Consumer knowledge in the area of nutrition seems to have evolved at a significantly faster rate over the past couple decades. Much of this can be attributed to the wealth of information readily available on the internet. From a Marketing standpoint, this means you need greater knowledge as well. You can no longer just say something is good for someone. You now need to tell them how and why and and you must do so with the knowledge that they'll be informed enough to separate the truth from marketing spin.
Legal/Regulatory Environment – With greater consumer knowledge has come greater scrutiny from the Legal and Regulatory arenas. If it matters to consumers, after all, it is likely to matter to the people who represent them. As a business, you can save yourself a lot of time and money by working with someone that understands the regulatory minefield and can help you navigate it correctly.
Human Focus on Health – The trend of consumers becoming more passionate about a healthy lifestyle has driven innovation in the development of foods, treatments and supplements to meet the demand. This has forced marketers to become more innovative as well. Specifically, it has forced us to develop greater technical expertise to enable us to properly communicate the unique position and nutritional benefits of cutting edge products.
Animals as Family Members – In conjunction with a growing health awareness among people, there has been a corresponding shift in how people view their animal companions. Pets are now considered members of the family. Consequently, the same focus on health and nutrition for people has now been applied to their canine and feline companions. The level of mainstream nutritional knowledge in the pet-owning population is downright astounding.
Greater Perceived Risk of Consumables – Last but certainly not least, there is generally a high degree of risk with consumables from a consumer perspective. Not surprisingly, people have the expectation that they should be able to eat things that will not have adverse effects on their health. To market effectively, it is essential you can credibly communicate the healthy attributes of your products. This requires a sophistication now that far exceeds what was required historically.
---
Experience is the Key
That covers most of the major points explaining the rapid evolution in food and nutrition marketing. The ability to keep up with the evolution has enabled Frontera to capitalize on a niche, albeit a large one, that can be fairly challenging but also rewarding. For us, the rewards go beyond the financial realm and become much more personal. We consider it a very positive thing to be involved in the marketing and communication of products that will improve overall health and performance. Without the benefit of years of experience in the industry, though, it would be very challenging to keep up with the trends.