This article is a guest post from our friends at My Social Agency, a UK Digital Marketing Agency.
Branding Makes a Difference
Blogs are becoming increasingly commonplace and a necessity for lots of types of industry, which means that many of us find our blogs look run of the mill. However, by adding a number of simple things to help brand your blog, you can really brighten up the proceedings and stand out from the blogging crowd.
---
Use a Distinctive Logo
Basics first, using a simple, clear and informative logo can really ensure that you create a blog with a memorable image. This can mean people will automatically associate your logo, with your blog and your company.
Don't just go for any old stretched out version of your logo though, customize your logo to fit nicely within the space available on the page. If you have access to some creative programmes, particularly the Adobe Suite, you can create some nice custom logos which will aid your blog in standing out.

---
Find Your Niche
Finding your niche is very important in the blogging world. There are so many bland blogs that just don't have a sense of focus. Find your specialist area and then aim to become the authority on that area. If your blog is about door stops, keep it about door stops. By finding a particular area in the blogging sphere you build up a loyal audience and become viewed as an expert within your industry.
---
Reliability Matters
The reliability of your information is something that will ensure you stand out. You want to keep the search engines and also your fans on side and honest, true information, presented in a clear fashion is the way to achieve this. Be the geek, or expert in your field and research all the information and knowledge to ensure you standout above the competitors. This will see other lovers of that medium come to you and also see you climb the search rankings. This further fuels the industry expert goal outlined in the previous point.
---
Unique Video
Using a certain character or person to present your video blogs can offer something memorable and something that will stand out in the world of blogging. A distinctive voice, or face, can help distinguish you from other blogs and strengthen your branded appeal. You can even consider creative props or attire, like specific t shirts or other memorable clothing, to help create a consistently unique video presentation.
---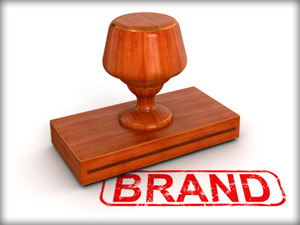 Incorporate Social Media
In regard to the networks themselves, by using a certain style and posting certain topics and posts on your social media accounts you can create a great impression of your blog and company. Of course ensuring you don't promote your blog cannot be missed.Using your social networks to brand your blog can also be a great way to become memorable.  Giving people the opportunity to find you elsewhere always helps the cause and there are multiple plug-ins available for all blogging platforms to show tweets, Facebook likes etc.overstep the mark and annoy people is always a concern; however, the oppurtunities offered by social media to brand and
Using certain images, or logos on your social media, as you would with your blog can also aid this association and even if people don't read your blog, they'll possibly remember the posts and associate the images beside them with your blog.
---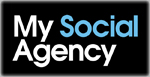 This article is a guest post by Cormac Reynolds. Cormac is a professional marketer for My Social Agency, a Digital Marketing Agency in the UK with locations in Leeds and London.